Here at UMG Cleaning, we recognize the importance of a clean, disinfected office. Not only is it necessary in keeping your team healthy, but it's also a great way to improve productivity and happiness in the office. Whether you have a team of 10 or 1,000 employees, a properly cleaned office is crucial. With years of experience in commercial cleaning, our national team of professional office cleaners can help keep your building clean when you need it most. Partner with UMG Cleaning today to experience the difference!
What Can You Expect When You Partner With UMG Cleaning?
Efficient, effective cleaning that helps keep your employees healthy

Professional, courteous service from the best commercial cleaners

A team of industry experts ready to put your satisfaction first

A variety of cleaning and disinfecting services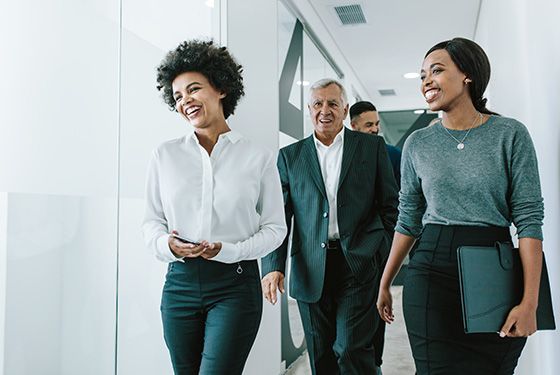 Signs Your Office Needs Professional Cleaners
Many office managers and business owners choose to handle cleaning responsibilities themselves. If this is the case at your office, you may wonder whether a team of professional cleaners is necessary. At UMG Cleaning, we're here to tell you the answer is yes! But if you're still on the fence, there are some signs you can watch out for that will tell you whether you could benefit from hiring a professional cleaning company.
One of the most obvious signs is the sight of dust buildup. Dust easily accumulates throughout the office space, especially on shelves, electronics, and vents. While you may clean often, it can be almost impossible to remove all the dust on your own because it piles on so quickly and hides in spots you miss. Professional cleaners, however, know where to find dust and how to eliminate it for long periods.
Another sign that you need to hire a commercial cleaning service is the sight of frequent pests. An occasional spider or mouse may get in through an opened door, but if you're noticing a concerning number of insects or rodents, you have a problem. A cleaning company will ensure your office is spotless and hygienic, so these pests will have no interest in calling your space home. Finally, if you notice your electronics or HVAC system aren't working as efficiently, it may be due to a buildup of dust and grime. Computer keyboards and mouses, as well as vents and HVAC components, require regular cleaning to work properly.
If you discover any of these problems around your office, professional cleaners are the solution you need. As a full-service cleaning company, UMG Cleaning is here to help.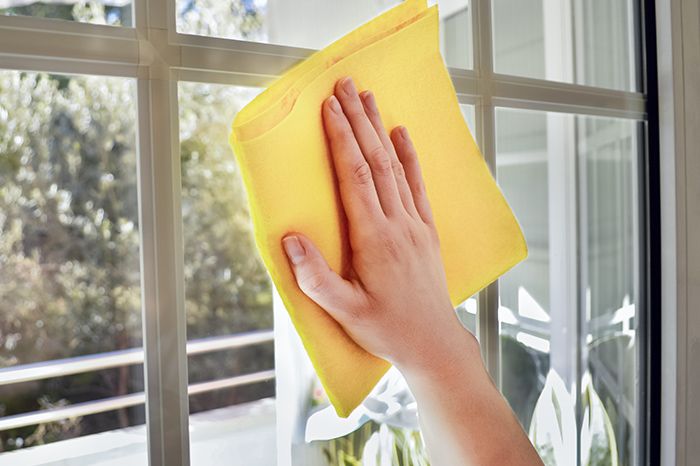 Our Commercial Office Cleaning Services
For many people, the office is where they spend most of their time outside of the home. With hundreds, and in some cases thousands, of people spending 40+ hours in the same place every week, offices are one of the most common places germs spread. Because of this, reliable commercial office cleaning is a must, and we have just what you need at UMG Cleaning.
We've been helping building owners across the nation maintain a safe, healthy working environment for years with unbeatable cleaning and disinfecting services that are imperative in an office setting, including:
General commercial janitorial services, such as sweeping, mopping, vacuuming, bathroom cleaning, window cleaning, disinfecting, and more
Deep cleaning services using antimicrobial and electrostatic cleaning
Office carpet cleaning
Commercial floor stripping and waxing
Office superintendent services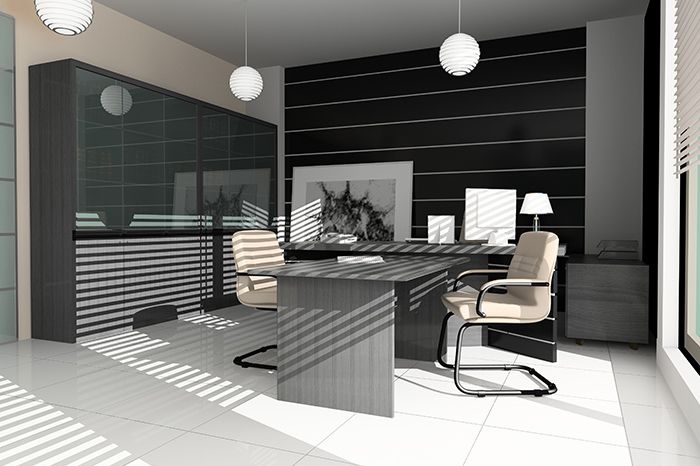 How a Clean Environment Promotes Productivity
It's a fact that a clean work environment promotes improved productivity among your employees. But do you know why? The following are just a few reasons:
Fewer sick days — When your office space is cleaner, your employees are exposed to a reduced number of germs and bacteria, ensuring they stay healthy. As a result, there will be fewer sick days to worry about.
Improves employee morale — Nobody wants to work in a filthy environment. But by showing you care and maintaining a sanitary space for your employees, they'll be proud and more willing to get work done for you.
Minimizes stress — When people are surrounded by grime and a disorganized workspace, it's easy for stress and anxiety to build. Maintaining a clean office will allow your employees to relax and breathe easily.
Improves employee concentration — A cluttered work environment makes for a distracting space, but a clean workplace will encourage your staff to focus on their tasks and assignments.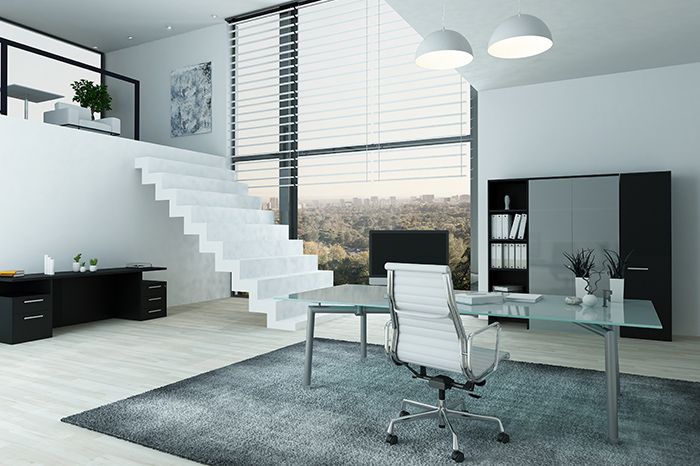 Benefits of Commercial Office Cleaning Services
Besides boosting productivity in the workplace, why else should you consider hiring commercial office cleaning services? At UMG Cleaning, we've found our services provide our clients with valuable benefits such as:
A safer and healthier workplace

Superior cleaning results

A more professional appearance

Happier employees

Improved indoor air quality
The UMG Cleaning Difference
We recognize that there are thousands of commercial cleaning companies across the country, and we're proud to set ourselves apart through our experience, professionalism, and commitment to excellence. You are our top priority, and we're willing to go the extra mile to ensure the health, happiness, and productivity of you and your employees. That's because, at UMG Cleaning, our clients are more than numbers to us. We want to take over the stress of cleaning, and leave your office with a safe environment you and your employees can thrive in.
Contact UMG Cleaning Today
Having helped thousands of commercial areas maintain a clean working environment, we've worked in offices big and small and are confident we can handle any job. When you're ready to receive unbeatable commercial office cleaning, contact UMG Cleaning or request a quote with us today!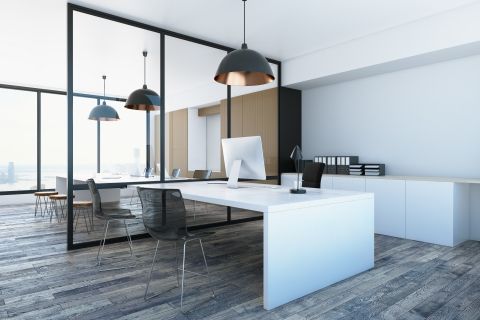 WHAT MAKES US THE BEST
At UMG Cleaning, we believe it is the little things that go the longest way. We approach every cleaning job with the utmost professionalism and with extreme attention to detail.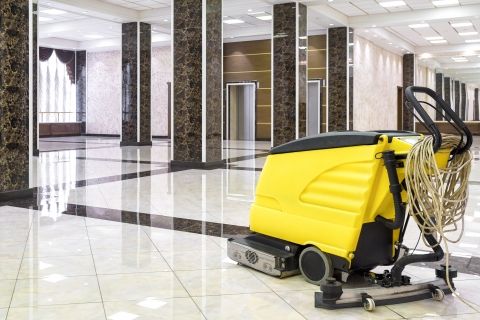 SEE WHAT OTHERS HAVE TO SAY
Client satisfaction is our number one goal. We strive to go above and beyond to give your space the cleaning that it deserves. See what other satisfied customers have to say!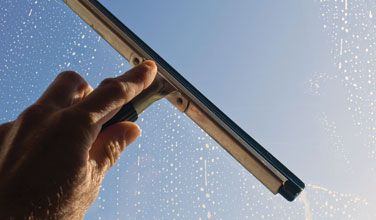 SCHEDULE AN ESTIMATE
If you are ready to treat your space to a deep cleaning, contact our team for a free, no obligation estimate! Just fill out the form, and we will be in touch shortly.