National Provider of  Commercial Cleaning Services
Providing Unbeatable Commercial Cleaning Nationwide
Commercial Cleaning Experts
For those who cherish luxury and the environment they live in, UMG Cleaning is a cleaning service that masters the healthy approach to cleaning and breathes life into a business.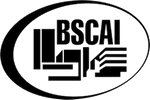 At UMG Cleaning, we believe it is the little things that go the longest way. We approach every cleaning job with the utmost professionalism and with extreme attention to detail.
Client satisfaction is our number one goal. We strive to go above and beyond to give your commercial space the cleaning that it deserves. See what other satisfied customers have to say!
If you are ready to treat your space to a deep cleaning, contact our team for a free, no-obligation estimate! Just fill out the form, and we will be in touch shortly.
Nationwide Commercial Cleaning Services
Welcome to UMG Cleaning! Since 2007, we have been providing unbeatable commercial cleaning services to businesses around the country. After years of seeing firsthand the missing holes that many professional cleaning companies have, we decided it was time to create a cleaning company that can handle it all — enter UMG Cleaning! We pride ourselves on offering professional, reliable cleaning solutions that businesses need to operate smoothly. From commercial janitorial services and carpet cleaning to commercial office cleaning and post-construction cleaning, UMG Cleaning can do it all!

EDUCATION
Ensure students and teachers stay healthy year-round with school cleaning services. We even offer electrostatic and antimicrobial spraying to keep your school disinfected throughout the school year.

RETAIL
We provide full-service janitorial services for retail stores. Keep shoppers healthy while making a sound first impression with UMG Cleaning.

INDUSTRIAL CLEANING
UMG Cleaning is the best way to ensure industrial spaces receive the commercial cleaning they deserve. We offer a full range of commercial cleaning services for factories, warehouses, and more.

MEDICAL
Hospitals, doctor's offices, and urgent care clinics need to remain clean throughout the day, and the UMG Cleaning team can help with full-service commercial cleaning.

NATIONAL COMPANIES
UMG Cleaning can provide nationwide cleaning services for large national accounts. We make it easier than ever to consolidate your commercial cleaning requirements for nationwide locations into one trustworthy cleaning company.

BANKING
We help banks stay clean and functional throughout the day with a variety of cleaning services, including day porter offerings, floor stripping and waxing, janitorial services, and more.

PROPERTY MANAGEMENT
When it's time to turn houses for new tenants, UMG Cleaning is here to help. We work with property management companies to ensure deep cleaning prior to move-in dates.