Commercial Carpet Cleaning Services
Give Your Carpets New Life
Unbeatable Office Carpet Cleaning
Carpets receive the most wear and tear among anything in your office building, yet they are often neglected when it comes to proper cleaning. Sure, a quick vacuum and frequent janitorial service can remove some of the top layers of dirt and debris, but what about the filth underneath? Here at UMG Cleaning, we offer the best commercial carpet cleaning services in the country that can remove hidden stains, grime, and buildup in your carpets. Partner with the leaders in office carpet cleaning at UMG Cleaning!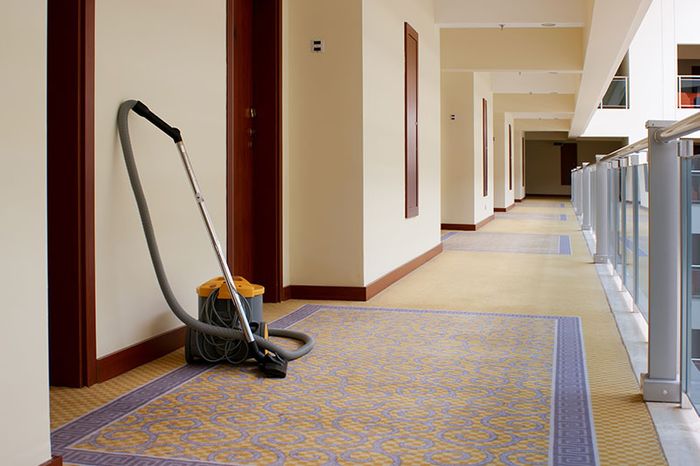 We take the time to cover every step of the carpet cleaning process, including:
Spot removal
Shampooing
Odor removal
Stain removal
Cleansing
Vacuuming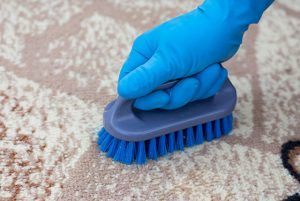 Think of all the foot traffic in your business on a daily basis. Even smaller offices can see substantial amounts of visitors on a daily basis, and with every person comes more dirt and debris. While this is often clearly visible on many hardwood surfaces, carpet can do a good job of hiding what's really on the ground. Add in the occasional coffee spills and food crumbs, and it's easy to see how dirty office carpets can be.
Office carpet cleaning from UMG Cleaning is the solution. While vacuuming is certainly a step of that process, we use professional carpet cleaners and techniques that get deep into the carpets.
Spot and Stain Removal — Depending on the types of carpets in your office, spots and stains will show more frequently. Using a specially crafted carpet cleaning solution, we pre-treat these problem areas to increase the chance of removal, then treat them again after the full cleaning to remove stains and extend carpet longevity.
Carpet Shampooing — DIYers often make mistakes during this step of the carpet cleaning process by using too little or too much shampoo, or by not adequately rinsing or drying the carpet. Here at UMG Cleaning, our professional carpet cleaners have years of experience working with multiple carpet types to help ensure the best clean possible.
Carpet Grooming and Drying — To finish the process, we speed-dry and groom the cleaned carpet to add elegant finishing touches that return your carpet to its original beauty.
Office Carpet Cleaning
Not only do we provide effective office carpet cleaning, we do so with the utmost care for your place of business. We are proud to work professionally and efficiently to ensure your office receives the care it deserves. When you're ready to utilize the best commercial carpet cleaning services in the nation, reach out to UMG Cleaning for a free quote!
CONTACT US TODAY
A UMG Cleaning representative will be in touch within 24-48 hours.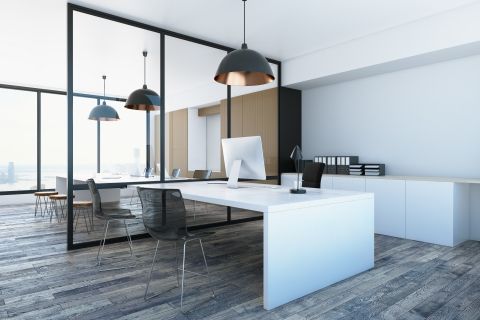 WHAT MAKES US THE BEST
At UMG Cleaning, we believe it is the little things that go the longest way. We approach every cleaning job with the utmost professionalism and with extreme attention to detail.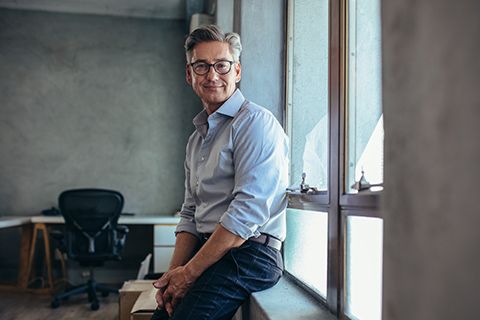 SEE WHAT OTHERS HAVE TO SAY
Client satisfaction is our number one goal. We strive to go above and beyond to give your space the cleaning that it deserves. See what other satisfied customers have to say!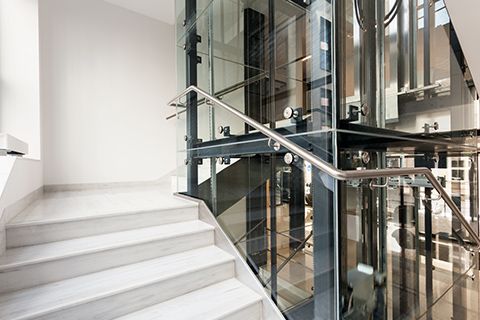 SCHEDULE AN ESTIMATE
If you are ready to treat your space to a deep cleaning, contact our team for a free, no obligation estimate! Just fill out the form, and we will be in touch shortly.