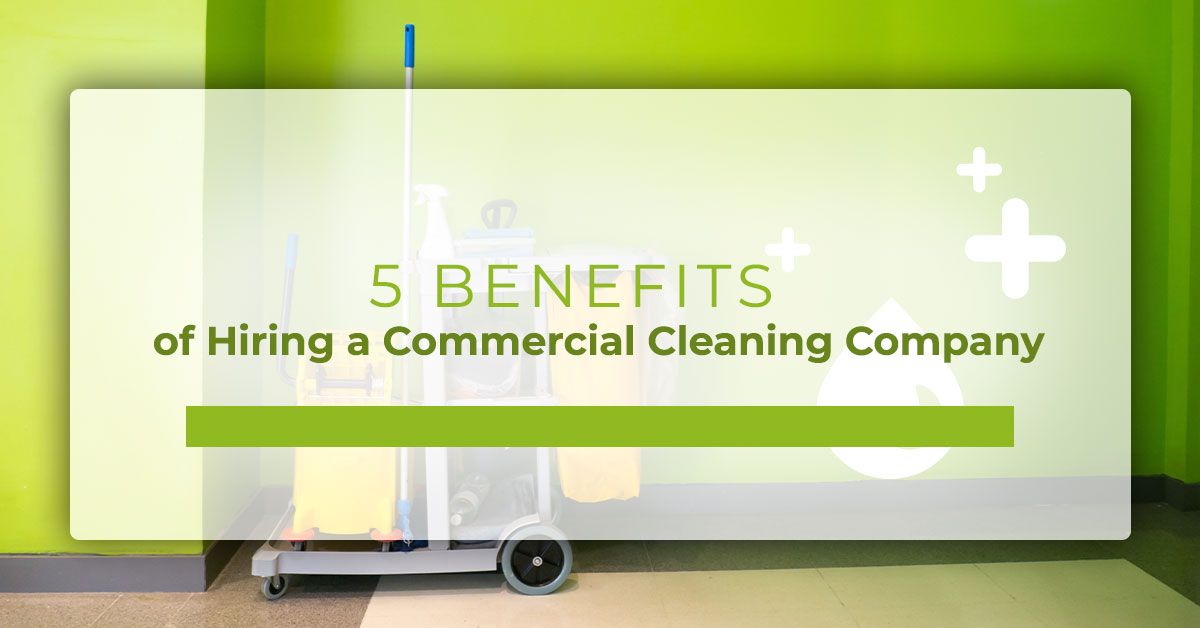 5 Benefits of Hiring a Commercial Cleaning Company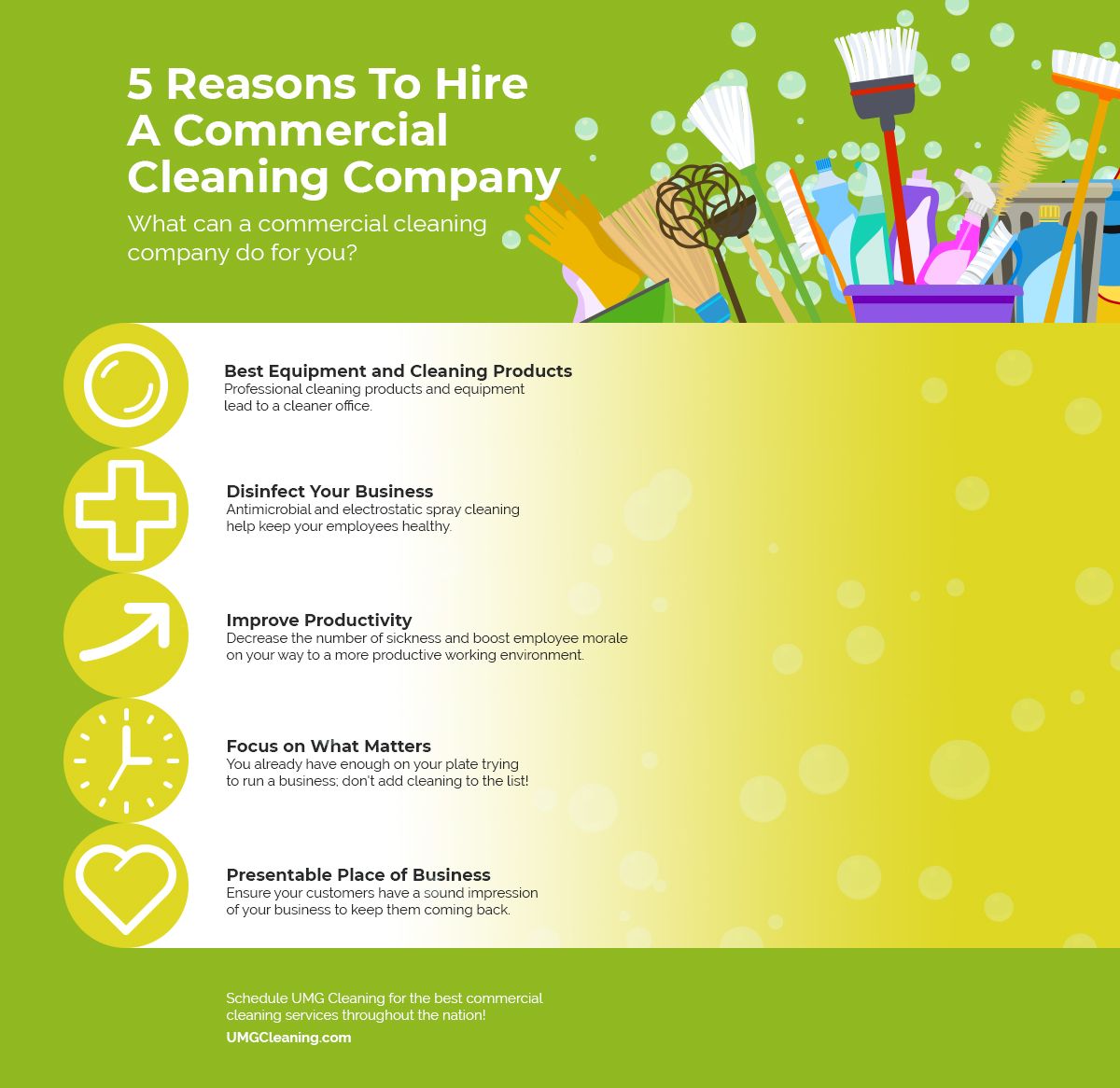 Now more than ever, ensuring a clean workplace is of the utmost importance. As businesses across the nation continue to adjust to the changing work environment, some places of business are welcoming back their employees on at least a partial-capacity scale. While that is exciting for plenty of businesses, it also brings with it the need for commercial cleaning services.
At UMG Cleaning, we specialize in providing the best commercial janitorial services throughout the nation. With a team of committed professional cleaners, we are ready to help keep you, your employees, and your place of work clean and healthy. Learn more about some of the benefits of hiring a professional janitorial company below, then reach out to UMG Cleaning to schedule your cleaning services!
Ensure a Thorough Clean
Even if you were to take time out of your busy schedule to clean your place of business, the chances of achieving a thorough clean are slim. Between technique, experience, and the most productive cleaners, professional cleaning companies are equipped to give your office building, restaurant, mall, or other commercial space a cleaning of uncompromising quality. From commercial carpet cleaning to full-scale commercial office cleaning and everyday janitorial services, UMG Cleaning has you covered!
Disinfect Your Office
While some businesses have begun welcoming back employees throughout the nation, you still have a duty as a business owner to do everything in your power to keep them safe and healthy. One of the best ways to do that is with disinfectant cleaning. At UMG Cleaning, we offer antimicrobial and electrostatic spray cleaning that leaves your office as clean as possible. Even if you were to use the highest-quality disinfectant wipes available, you wouldn't achieve a disinfectant clean as successful as ours.
Boost Workplace Productivity
Giving your employees a clean place to work increases productivity in several ways. When your office, retail store, restaurant, or business establishment receives the everyday cleaning and janitorial services it needs, employees are less likely to get sick, allowing them to work more consistently and contribute to the company's overall productivity. Also, working in a clean, safe environment is likely to improve employee morale, allowing you and your team to get more done. When employees feel safe, healthy, and organized, everyone benefits!
Spend More Time on Your Work
Depending on the size of your office and business, you may be trying to take on some of the cleaning duties in addition to everything else on your plate. Even if you're not directly overseeing the cleaning, someone else in the office likely is. This takes away valuable time from your day that can and should be spent elsewhere. When you hire UMG Cleaning for your commercial cleaning services, you can rest assured that we'll handle the dirty work while you focus on what really matters.
Create a Presentable Place of Business
If you've ever walked into a business that does not prioritize cleaning as much as it should, you realize just how damaging it can be. Even if the food was great, the service was exceptional, or the clothes were perfect, that first impression will stay with you forever. Avoid the potential of creating an unfavorable first impression by ensuring that customers feel welcomed, clean, and healthy the minute they step foot into your business.
No matter what your business is, it can certainly benefit from commercial cleaning services, and UMG Cleaning provides the best janitorial services across the nation! From commercial floor cleaning and day porter services to post-construction cleaning and office cleaning, we are the team for the job. We use only the best equipment and cleaners to ensure your place of business is as clean as possible. Schedule your cleaning today to experience the difference UMG Cleaning can make!